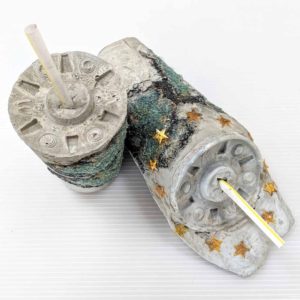 A new series of work based on maps and landscape. Still combining embellished textiles and concrete cast in waste plastic but exploring the wider issue climate emergency and the close to home issue of Brexit.
In the past year the humble milkshake has become a symbol of political dissent particularly regarding anti-Brexit so I chose discarded milkshake cups to create a series of works using the method I developed making the Beached series.
Following this, I started to develop more map/landscape based work using plastic food packaging to cast the panels.
2020
"Broken Britain" selected for Manchester Open, HOME, Manchester.
2019
"Future Political Weapon" selected for Bankley Open, Manchester.
"School Trip" featured in Prism Contemporary Textiles collective exhibition "Fragility", Hoxton Arches, London & RSBA, Birmingham.