Calypso
from Beached series
Future Political Weapon
from No Man is an Island series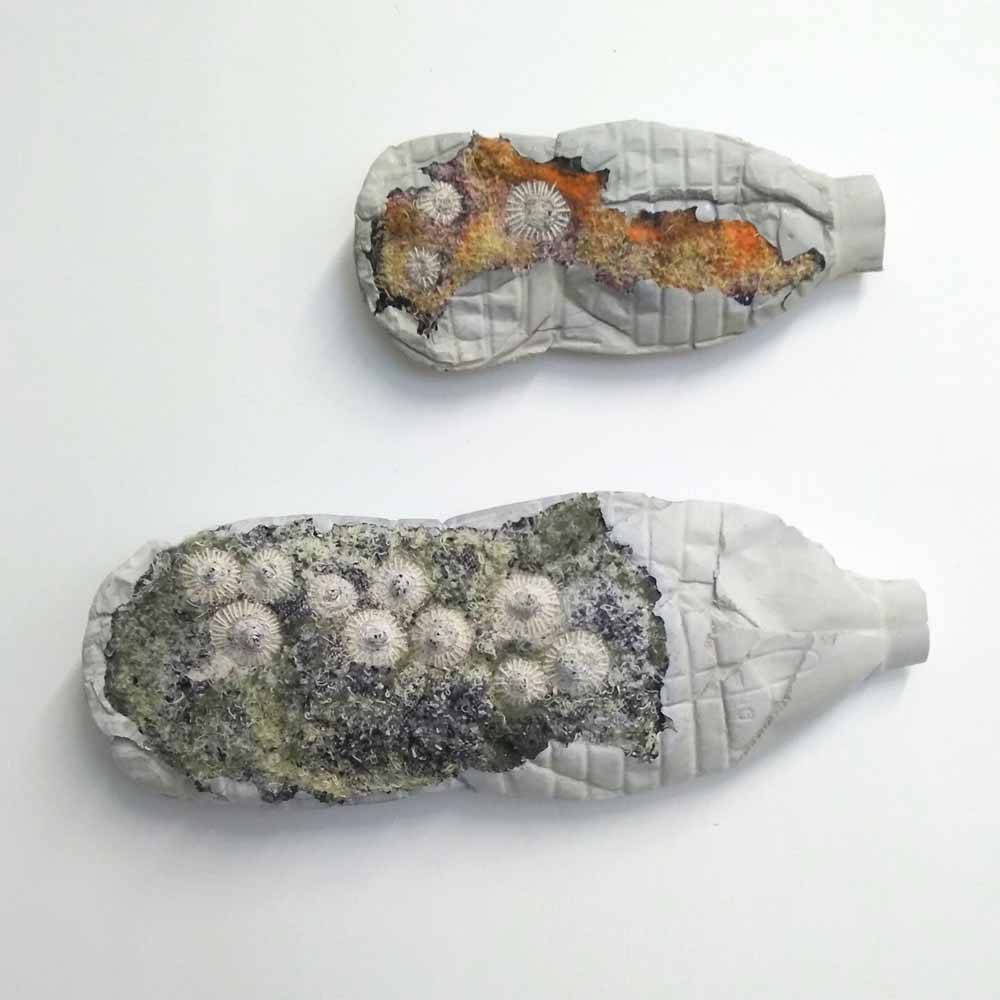 Message in a Bottle
from Beached series
Buy Better
from Beached series
Broken Britain
from No Man is an Island series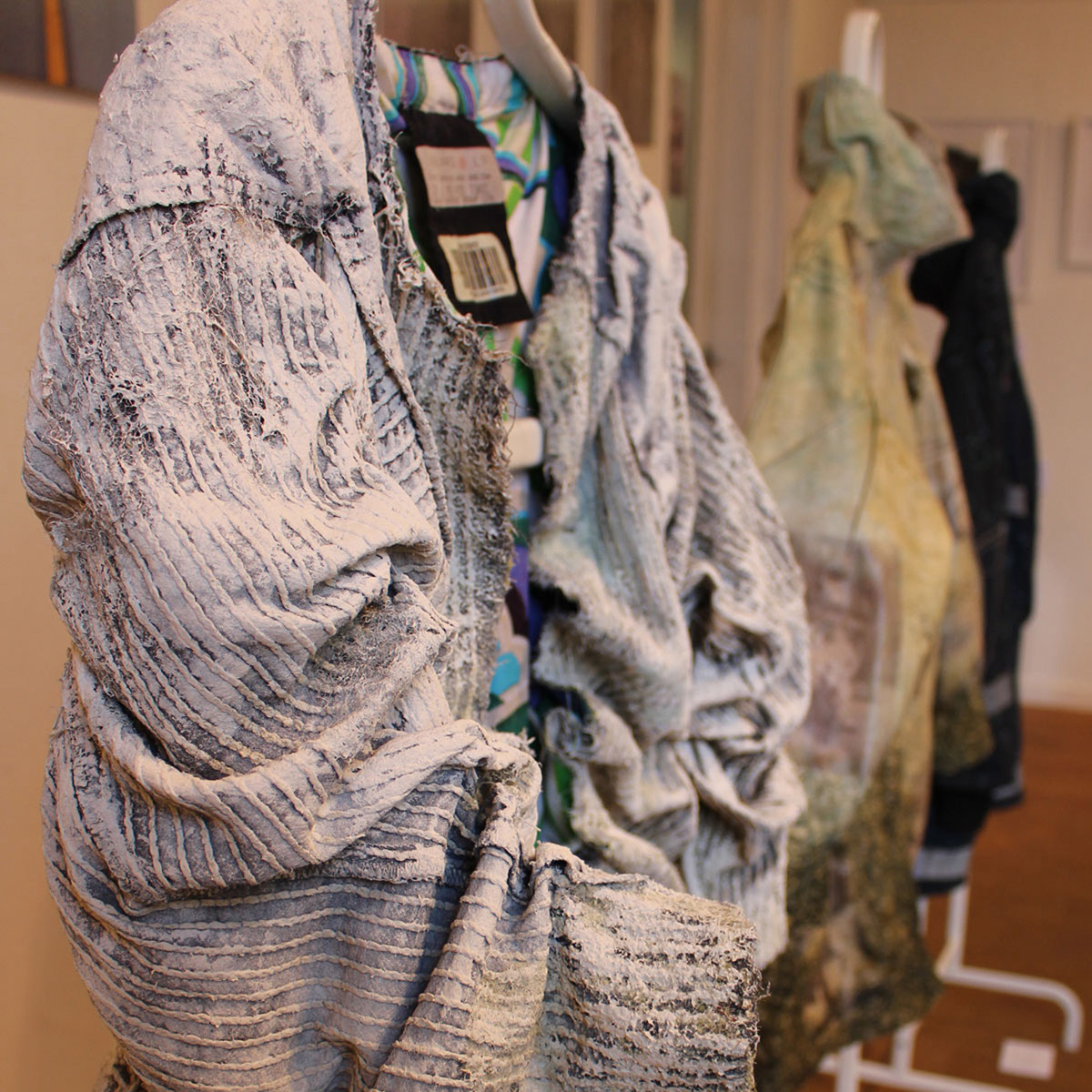 Papering The Past
from London Road Fire Station project
Anti-wrinkle or Mature Skin?
from How Do You Like Them Apples?
Artist statement
Nerissa Cargill Thompson encourages the viewer to stop and look closer; to consider the beauty, value and purpose in the old and discarded through photography and three-dimensional textiles.
Her work investigates how things change appearance & shape over time, not just eroding or decaying but also new layers of growth, giving interesting juxtapositions of structure and colour.
She is obsessed with waste and uses old clothes & scrap materials within her work for economic & ecological sustainability, choosing fabrics that hold some significance or connection to the work.
"Buy Better" features in "Depictions of Living" exhibition exploring issues surrounding climate breakdown and the protest movement 12 - 7pm 24th - 28th January 2020 Art Pavillion, Mile End, London.

More details →

"Broken Britain" selected for Manchester Open Exhibition at HOME. Mon – Sat: 12:00 – 20:00 Sun: 12:00 – 18:00 Sat 18 Jan 2020 – Sun 29 Mar 2020

More details →

Nerissa's work with Proud & Loud Arts features in the "Staging Places" exhibition at the V&A in London on display until Sunday, 29 March 2020 10.00am – 5.30pm

More details →