Calypso
from Beached series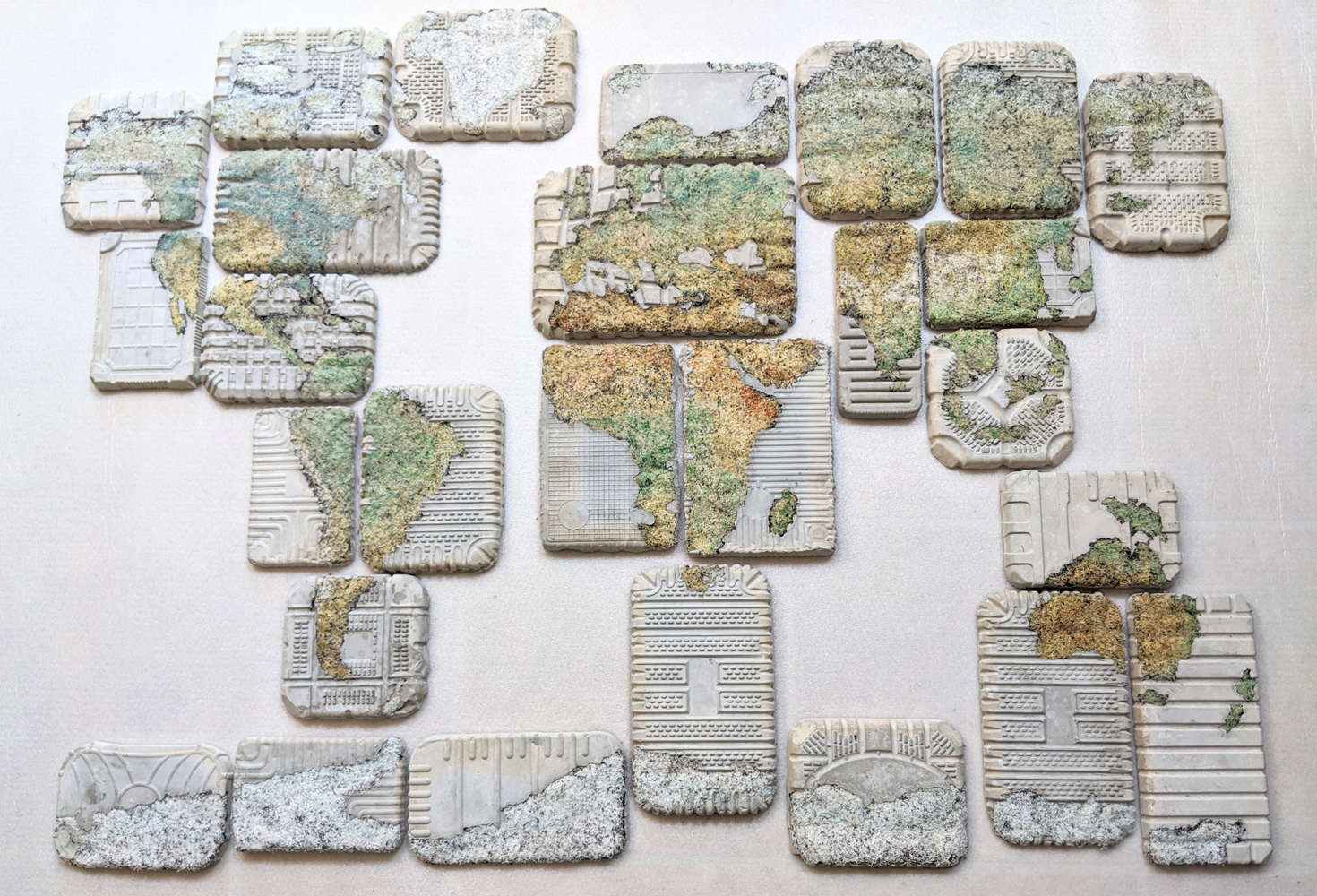 Mapping The Issue
from No Man is an Island series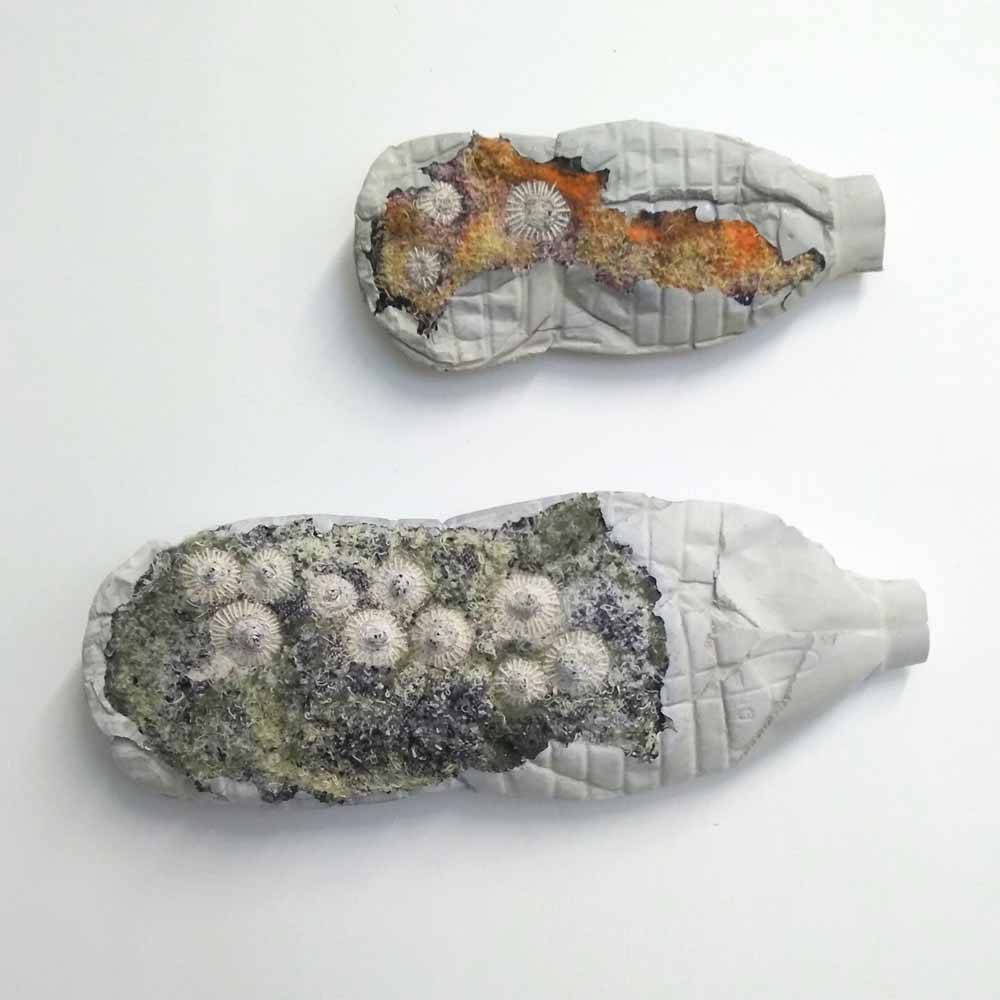 Message in a Bottle
from Beached series
Buy Better
from Beached series
Broken Britain
from No Man is an Island series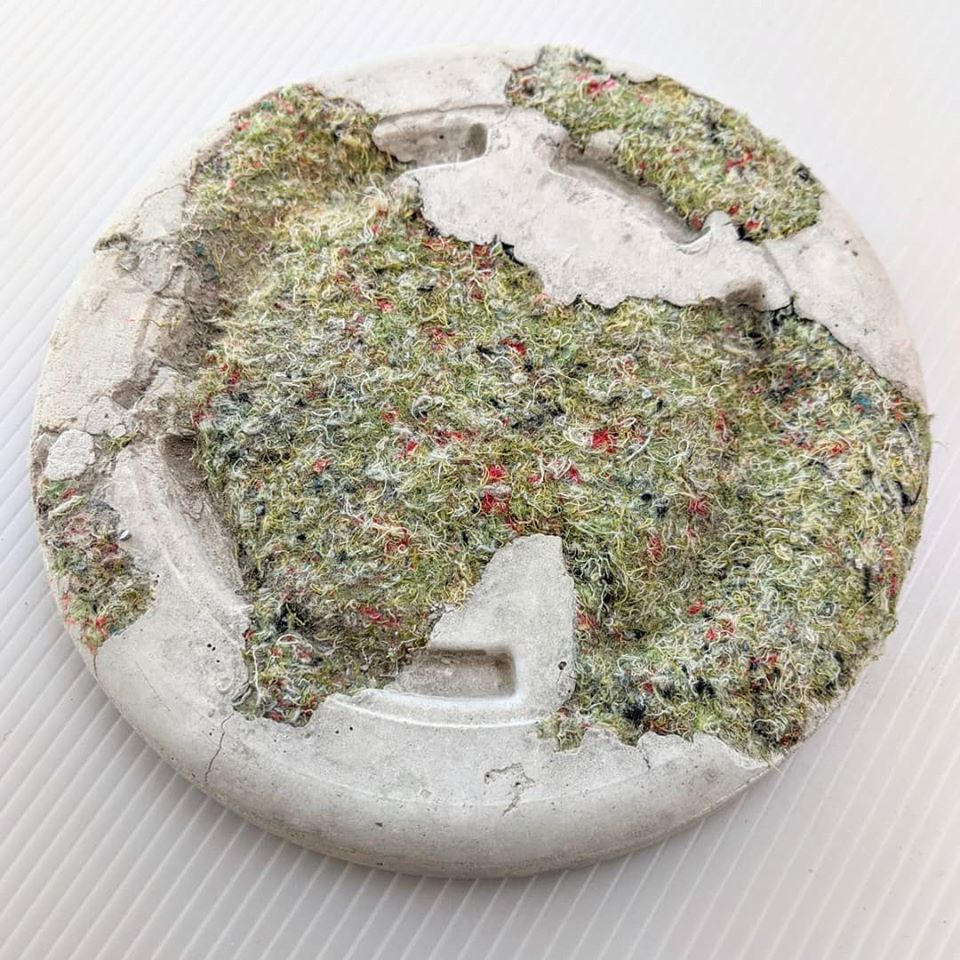 Global Issue
from No Man is an Island series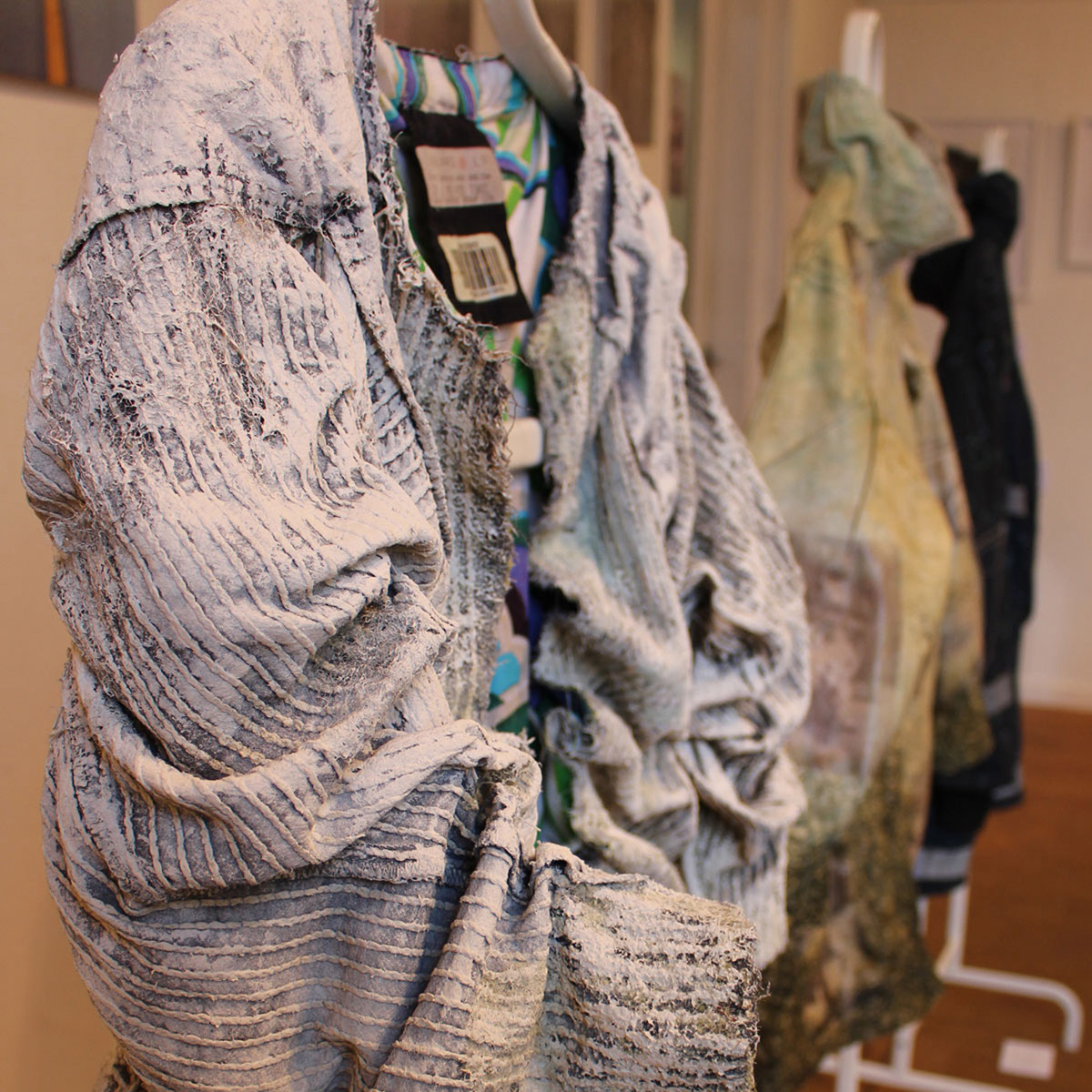 Papering The Past
from London Road Fire Station project
Anti-wrinkle or Mature Skin?
from How Do You Like Them Apples?
Exploring change over time, not just eroding or decaying but new layers of growth, giving juxtapositions of structure and colour. Recent mixed media sculptures combine embellished textiles and cement cast in plastic packaging to highlight the legacy of disposables. Naturally inspired textures emphasise the way our waste becomes subsumed into the natural world around us.