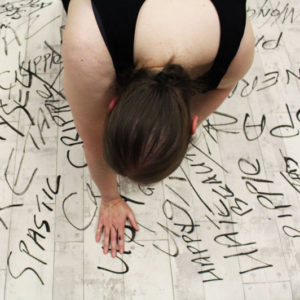 I have been an associate artist with Proud & Loud Arts since 2003. I have seen them grow from a youth group into a dynamic professional level theatre company producing theatre, films, live art and street theatre exploring the issue of living with a disability, particularly in response to interaction with the non-disabled world, drawing on personal experiences with both emotional honesty and a good dose of humour.
Recent projects have moved from traditional touring theatre to working in public spaces:
Cells – A Body of Work is a collection of live art installations by Proud & Loud Arts created in response to the Manchester Evening News report, in October 2015, describing a 140% rise in reported hate crime incidents against people with disabilities
These witty yet challenging artworks offer a thought provoking and creative glimpse into the extraordinary and explore the stigma often attached to those who dare to be different. I worked as Design Mentor, collaborating closely with each artist to develop design holistically with performance and making the design elements reality.
Affirmations is a group piece to accompany Cells. I created an installation for this work based around an IKEA Lack table, looking at the distortion from the known standard.
Shadow Girl -The City Streets was originally one of the solo pieces in Cells. Proud & Loud Arts received funding from Hazard festival to turn it into a group street theatre piece, expanding their numbers by bringing in members from other local disability led companies from Salford & Bolton.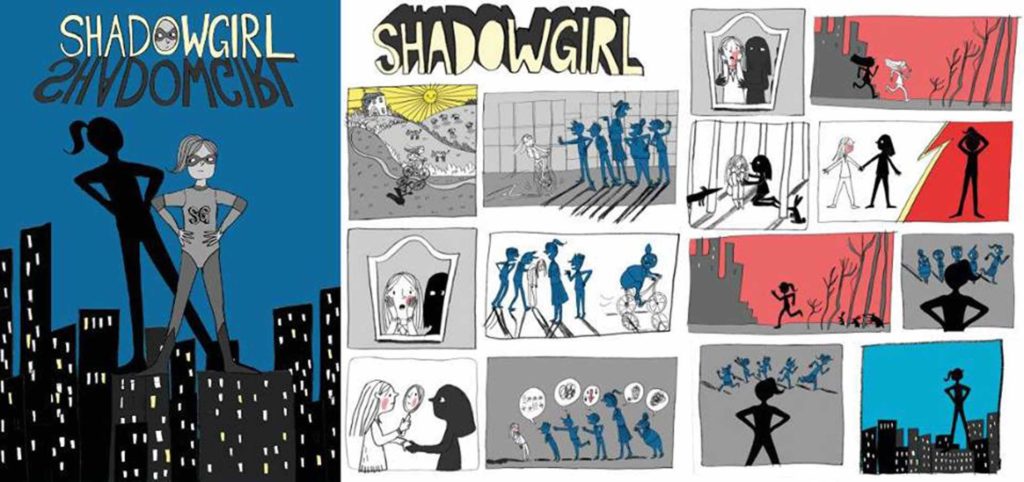 Christmas with the Cratchits is a new Christmas show based on the Dicken's classic "A Christmas Carol" adapted by Proud and Loud member Danielle Maycox. A R&D version was shared at Gorse Hill Studios in 2019 and hope to develop a full show for Christmas 2020.
Tom Hogan is Artist Director of Proud & Loud Arts and directs their performances.
Affirmations and Shadow Girl – The City Streets were choreographed by Susan Swanton.
Cells – A Body of Work and Affirmations were premiered at Manchester Art Gallery.