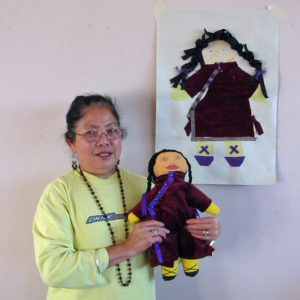 I run a range of workshops teaching people to make dolls and toys. Toys do not need to be for children, grown ups like them too. One of my designs has a flat bottom specifically designed to sit on a desk or shelf. This workshop could be themed for festive events as an 'Elf on the Shelf' workshop. As part of the learn to sew course, I developed workshops in making clothes for teddy bears as a way of learning dressmaking skills in a economical, low stress way.
As well as craft skills, I have used doll making to explore identity and aspirations. They can also be used to look at cultural or historical themes.
Due to CE regulations, toys made in the workshops must be for personal use or gifting and for sale.
Photos from:
Blue Room soft toy workshops, Friends Meeting House.
Ruth workshops with women of non-british origin for No Nonsense Theatre, Lanternhouse.
Crafty Wotnots.